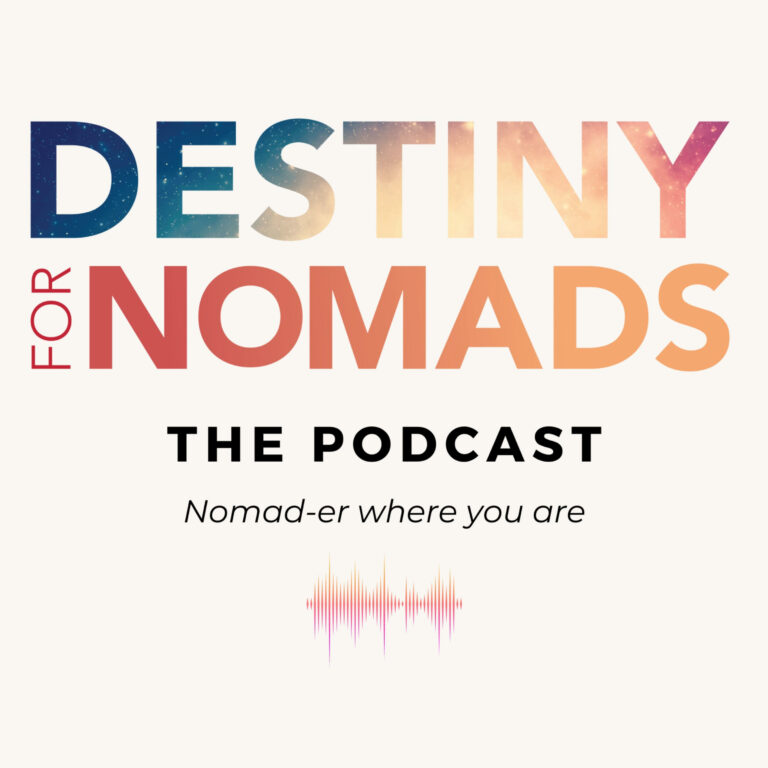 Destiny For Nomads
Your go-to podcast for optimizing your digital nomad life, nomad-er where you are.
Get general information, ideas, and suggestions to help you in your nomadic life on your way to complete financial independence as a global nomad.
We've named it "Destiny For Nomads" because, ultimately, your destiny is in your hands. The decisions you make (or don't make) today, this week, month, and year will directly impact your future life. So, we focus not on you but on the future 'You'!
Listen to Season 1 now: How To Prepare for Becoming a Digital Nomad.
Balancing Adventure and Financial Security as a Digital Nomad with Jake Wallis
In this episode, I'm joined by Jake Wallis, the co-founder and CEO of For Nomads Group, a financial services company catering to digital nomads and expats.
Jake shares his journey from working with multinational companies as an expert to becoming a digital nomad. He discusses the joys of experiencing different cultures and places while highlighting the challenges of carrying possessions and starting a new life in each location.
Jake also highlights the importance of comprehensive medical insurance for digital nomads and expats, emphasizing the difference between travel insurance and long-term medical coverage.
The conversation also touches on financial planning for digital nomads, including the need for life insurance and retirement planning tailored to an international lifestyle. They stress the importance of a long-term financial plan regardless of location or travel intentions.
Join the conversation now!
Key Highlights:
[02:09] Jake's background
[03:16] The most exciting thing about a digital nomad lifestyle
[04:24] Why Jake transitioned to a full-time digital nomad
[05:57] The dynamics of Jake's relationship as a digital nomad 
[07:58] The biggest challenges faced as a digital nomad
[10:50] The preparation and paperwork involved in traveling as a digital nomad
[12:55] Why Jake created the Pomas Group
[14:45] Importance of medical for nomads for expats and individuals living abroad
[16:59] The difference between medical insurance and travel insurance
[22:08] Benefits of having social security and additional private insurance coverage
[25:35] Financial considerations and challenges that aspiring digital nomads may face
[32:10] The importance of having a retirement plan for digital nomads and expats
[35:48] Jake's words of wisdom for digital nomads and expats on financial planning
Notable Quotes:
Once you know what you need to do, get it done in the first instance and keep it active.
Generally speaking, travel insurance will fix anything minor, anything that's preventing you from continuing your travels, whereas medical insurance covers any treatment that you need, including the non-emergency stuff, which in medical terms is anything that's scheduled.
If you're living internationally, make sure you have international healthcare. Don't rely on needing to fly across the world for medical treatment because you can't afford it in the place where you're living. It's not smart.
If you're living in one place as a permanent expat there or even a local, you can plan things for your precise needs, and you can make sure that you get, uh, get the treatment in your local area. If you are moving around the world, you need to make sure you can access this stuff everywhere you're going to go. Because it's not just about being out of pocket. It's about being able to get that treatment.
It doesn't matter what amount you choose, but having those services to help your family deal with all parts of the process that's the real value there.
Whether you are considering becoming a nomad, or if you are already a nomad, or even if you have no intention of doing that, still think about your financial plans. But, you know, because even if your plans change, and even if the plan ends up being not fit for the purpose that you want later on, the process that you go through of formulating that plan is extremely important.
Money is not the biggest thing in life. It doesn't buy happiness but can substantially pay off being miserable. It's, it's the most, uh, effective tool, uh, in your toolbox because you can switch it for other tools, pretty much, uh, whenever.
Connect with Jake on:
Website: https://fornomadsgroup.com/
Email: Jake@fornomadsgroup.com
To protect yourself with comprehensive medical insurance, visit Medical For Nomads and take advantage of a 10% exclusive offer on your next medical insurance policy.
—
Send in a voice message: https://podcasters.spotify.com/pod/show/destinyfornomads/message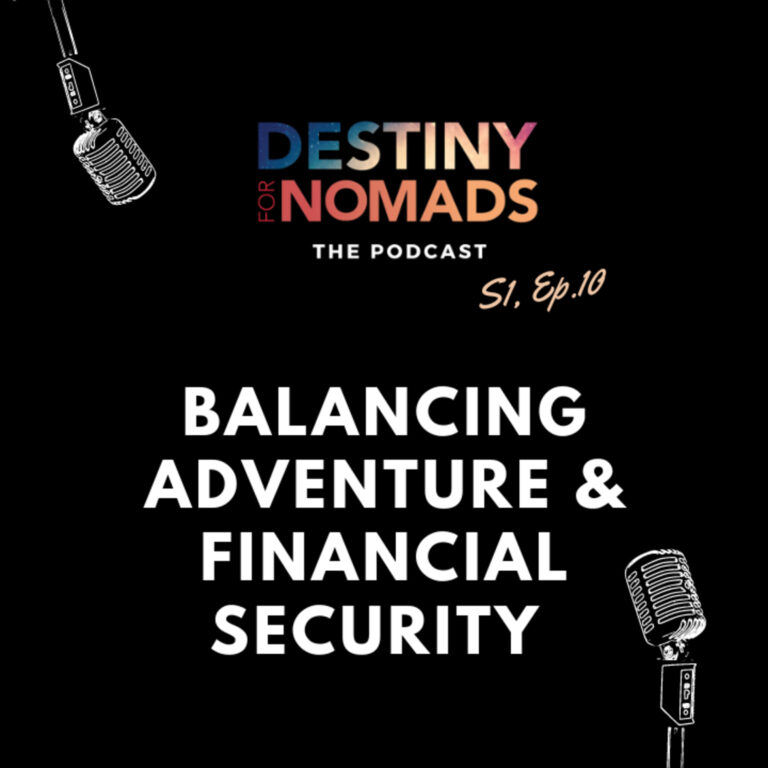 Search Results placeholder